VIDEO GEAR – Let's Shoot!
Are you looking for a reliable and affordable partner in the making of your video and/or audio production? You have definitely come to the right place!
VIDEO GEAR is a one-stop-shop for all your professional video camera, lighting and audio equipment needs. We also offer fully kitted vehicles for hire to ensure that you are ready to pack up and go to your shooting location or even move around between locations without hassle. That's not all! We even have highly skilled and experienced Cameramen and Directors of Photography, available at your request to assist you in making your production a complete success. All of this is available to you at very competitive rates on any day of the week, when and where you need it.
At VIDEO GEAR we pride ourselves in offering reliable services and equipment. All our equipment is of the highest standard and quality. Each item is cleaned and checked after every use to ensure optimal operation for the next user and we also service all items regularly to ensure that everything stays in perfect working condition.
VIDEO GEAR has everything you are looking for… and more. We can offer you all the equipment you might possibly need at rates you will not find anywhere else. If you can find the same item at a lower rental cost anywhere else, we will match the price and give you a further 10% discount!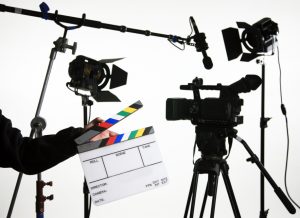 As part of the renowned TOXMEDIA group of companies, VIDEO GEAR is able to offer you an optional link to many other production services within the group at a highly reduced rate just because you chose us as your camera equipment supplier. These services include production management, post production, staffing solutions and even travel arrangements.
VIDEO GEAR is conveniently situated in Randburg – Johannesburg, where many major broadcasters and production facilities reside.
Make your next production project a success by choosing the best! So what are you waiting for? Let's Shoot! For a list of all the equipment that is available for hire, please click here.